A couple has people talking all about them after a DM got leaked of how the man slid in her DM.
The man called Gavin was so direct telling her what she wanted to hear going straight to the point telling her that he likes her and he would want to know her even more.
Gavin was so direct that impressed the girl.
Gavin wrote:
"Ok let's strategize on how we're gonna do this. Should I:
A)like a bunch of your pics then slide in your DMs telling you how beautiful you are?
B) Go straight to the DMs, initiating with a cute(but funny) GIF?
or C) start by saying "hi my name is Gavin. You don't know me but I think you're absolutely gorgeous and would love a chance at getting to know you." Gavin said.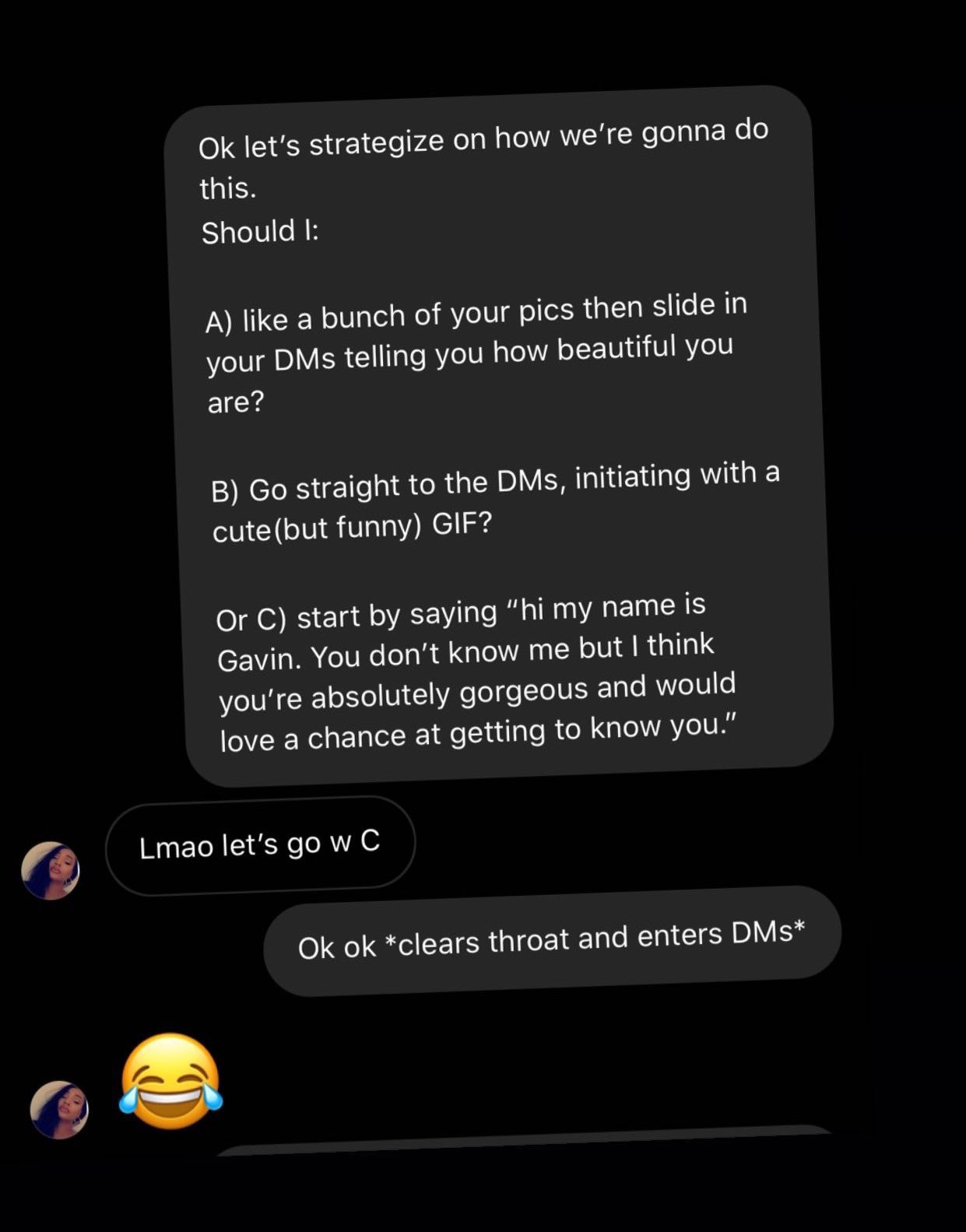 Now, what lady can say NO to Gavin's sly moves.
They are now together sharing a picture of them kissing enjoying each other's company.
DMs have really come through for a lot of people. For instance like this couple.